Chalifour's Flowers Design Classes
What's not to love about spending a couple hours on Saturday afternoon surrounded by thousands of aromatic fresh flowers and great people?
Our hands on class will have you working with a beautiful selection of grower fresh flowers and foliage to create amazing floral arrangements. You'll learn from the best of the best, our very talented seasoned floral artisans all about the local flower movement and floral design skills. In order to hold your spot for the class, please call our store to pre-pay over the phone.
Each class takes place in our design center located at:
46 Elm St.
Manchester, NH 03101
Upcoming Classes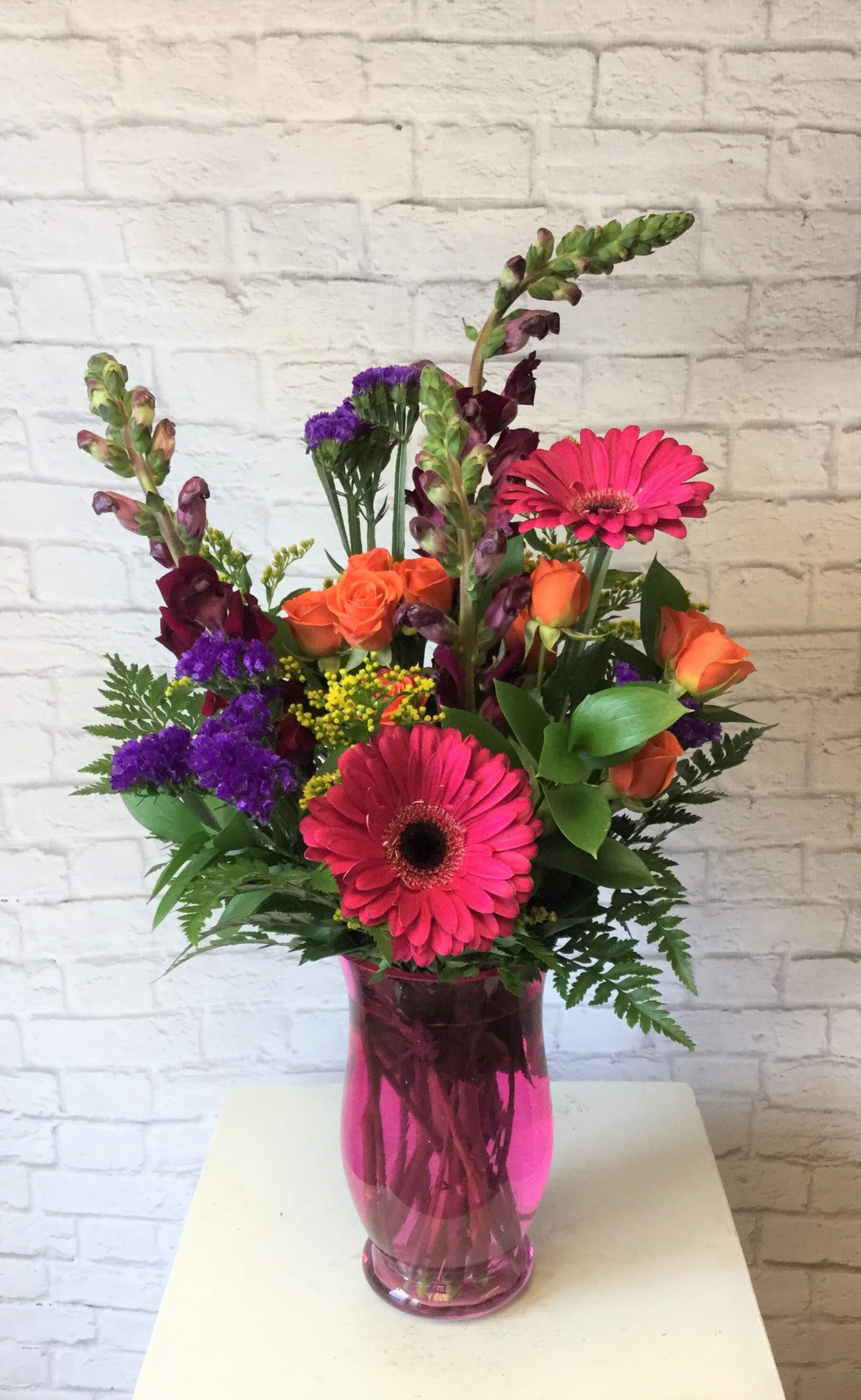 Think Spring Vase Arrangement
March 2nd, 2019 - 2pm
Cost of class: $45
Is it Spring yet? Help us make Spring come early - Register for our Think Spring Vase Arrangement Design Class on March 2nd. You'll learn to arrange a stunning arrangement with stunning stems and a keepsake vase. $45 covers the cost of the class and all materials - plus, you'll get to walk out the door with the beautiful vase arrangement you created.